Study abroad cancellations lead to new program opportunities | Campus
3 min read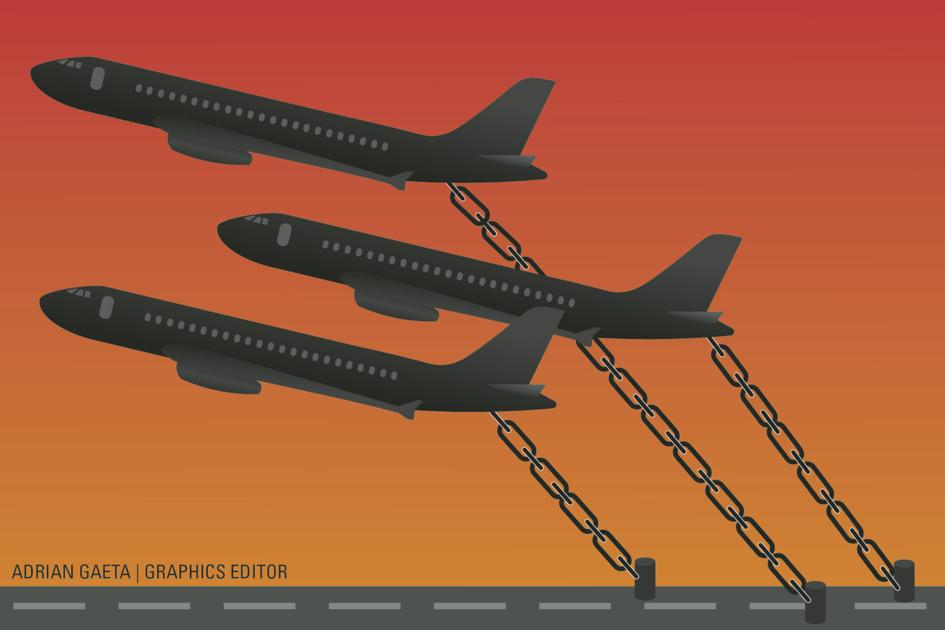 As uncertainty looms around spring and summer study-abroad programs, Purdue has introduced another initiative to allow students to complete similar studies without having to travel internationally.
Virtual Experiential Intercultural Learning will help students still interact with other cultures without the risk of contracting the virus. Semester Abroad in Intercultural Learning, a program that allows students to travel to foreign countries sponsored by Purdue, has been implemented in previous years, but now Purdue is offering both.
There are three ways students can study abroad: the traditional study-abroad model, the study-away model and now the online experiences that virtually connect students with a different culture.
"Of course it's disappointing to the staff who worked very hard, for the staff who planned the programs and to the students," said Michael Brzezinski, dean of international programs. "Some of the students were counting on those courses to go toward their graduation."
Many students had to revise their degree plans in lieu of the canceled trips.
"Some students have had to change destinations several times already because partners overseas have decided they don't want to take students over the spring this year," Brzezinski added.
Josiah Gottfried, a sophomore in the College of Science, has had many issues with prospective study abroad opportunities during the pandemic.
"I initially applied for an exchange program in Hong Kong through Purdue," he said, "and I got a Boren scholarship for that."
The scholarship is given to students seeking long-term linguistic cultural diffusion, and is usually awarded to students who elect to study abroad in locations that are less common for students to choose.
However, many of the extracurriculars required for the program were canceled in the spring due to complications from the coronavirus.
"So, I looked for a different program and found a Beijing program through the Center for International Exchange Education," Gottfried added. "That one looked good, but it got canceled."
He continued searching and eventually was accepted into a Shanghai program through the CIEE. Shortly thereafter, however, that trip was canceled as well.
Gottfried said he wanted to explore the other opportunities to travel abroad this semester, but no travel abroad trips to China are available at this time.
"It's the Chinese government that isn't going to be sponsoring student visas this spring," he said.
Brzezinski stressed the necessity of each type of study-abroad option Purdue offers.
"These three opportunities are important for students because they give them an opportunity to develop intercultural competency," he said.
He noted important foundations to an individual's character developed during study-abroad programs: self awareness, empathy, more curiosity and understanding conflicting worldviews.
"It's really about formative attributes that students can develop in addition to their technical expertise and knowledge of their subject," Brzezinski said. "These are soft skills that will develop a student and prepare them for the world that lies beyond Purdue."
In addition to options to study abroad online, the University also has opportunities for online internships.
"Whereas we have had summer internship study-abroad programs for years, in Summer 2021 we are also adding a 'remote global internship' option," said Brian Harley, associate dean of international programs and director of study abroad. "Hence students will work remotely but with an internship supervisor who is with an international company or organization in one of several cities around the world."
Organizing study-abroad programs has been difficult without a clear view of the future, Brzezinski said, adding that no decisions have yet been made.
"We have not yet decided if we will be able to conduct spring semester study-abroad programs," he said. "This will be decided next month in November."
Gottfried said he was disappointed with how his study-abroad experience has turned out so far but attributed the situation to a higher purpose.
"I had been hoping, probably since freshman year, to study abroad sometime during my second year," he said. "After the coronavirus started happening, I knew about the possibility of cancellation, but I decided to keep going and trusting in God."
Even in the midst of uncertainty, Brzezinski is looking to the future.
"We're hoping, of course, that study abroad will resurrect itself soon," he said, "but one can't say with certainty when that will be."