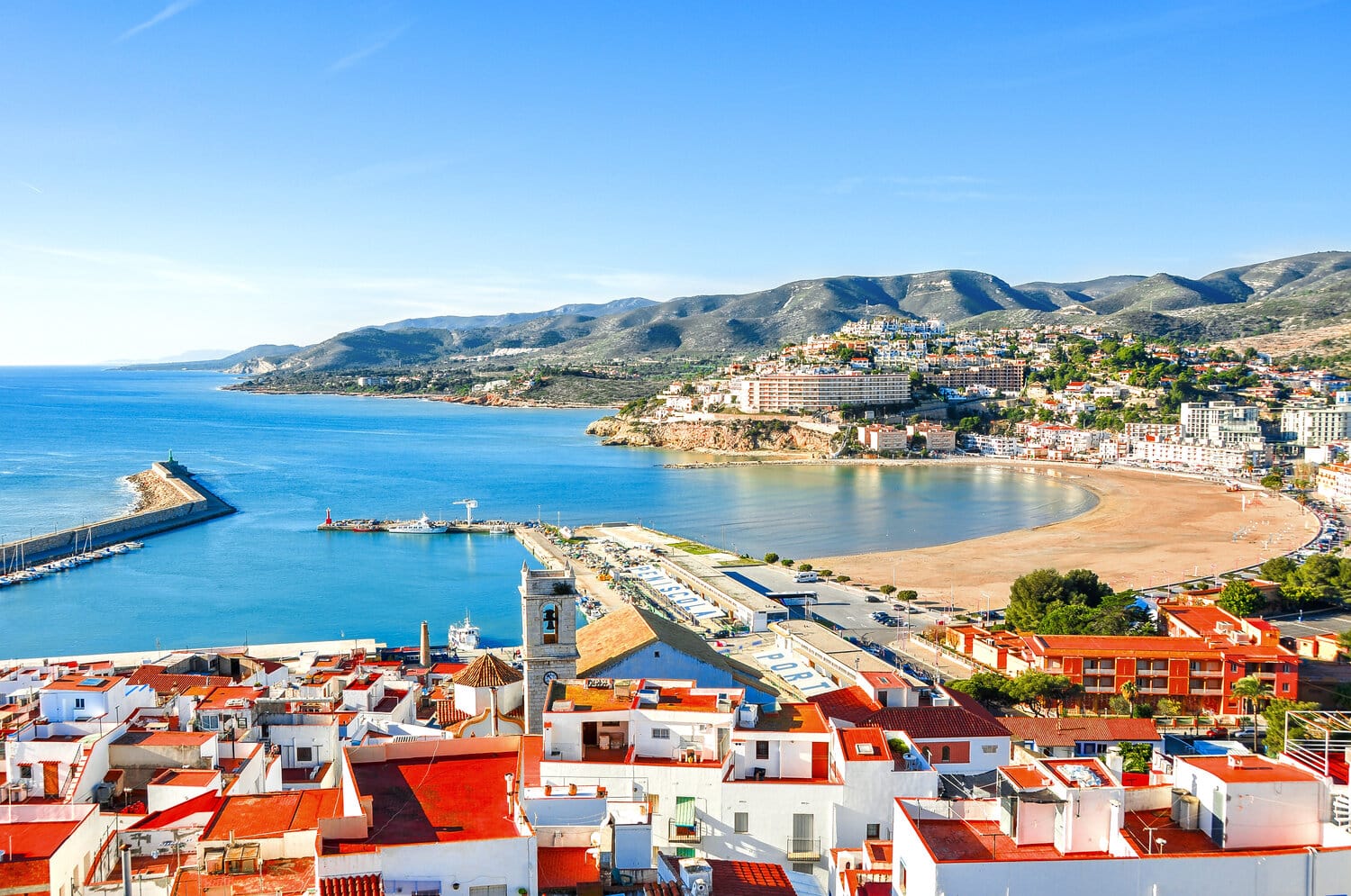 Valencia is quickly becoming a hotspot for digital nomads, and it's no wonder why. Spain just recently launched its new digital nomad visa, which allows remote workers to stay in the country for up to one year. This vibrant Spanish city has plenty to offer — from a thriving nightlife to incredible cultural experiences — it's no surprise that more and more people are flocking here to work and live. Here are 10 reasons why Valencia is an amazing destination for digital nomads:
Year-Round Sunshine
Valencia has over 300 days of sunshine each year, making it the perfect spot for anyone looking to enjoy the great outdoors without worrying about bad weather or getting too cold. Plus, with temperatures typically ranging between 16 and 29 degrees Celsius all year round, you never have to worry about staying bundled up indoors!
Affordability
Valencia is one of the most affordable cities in Europe, making it an attractive destination for any budget-conscious digital nomad. With a cost of living that's much lower than other cities in Spain (and around Europe), you can easily find housing, food, and entertainment at prices much lower than other major cities.
Finding affordable rentals in Valencia is made easy with sites like Homelike, Idealista, and Airbnb. All offer a wide range of housing options – from private apartments to shared rooms – so digital nomads will easily be able to find something that fits into their budget. Plus, many of these listings come with great amenities like air conditioning and Wi-Fi included!
Easy Access to European Countries
Valencia's international airport makes it easy to get around Europe quickly and hassle-free. With regular flights to parts of the continent such as Madrid, Barcelona, and Rome – plus many other countries – you can plan your next work trips abroad with ease. Not only that, but its convenient location also allows you to access a variety of faraway destinations quickly and affordably too!
Everything Within Walking Distance
The city center is small but mighty; almost everything is within walking distance, which makes exploring Valencia a breeze! Whether you're looking for a delicious bite to eat on your lunch break or want to take a stroll down cobblestone streets after work – getting out and about will be easy peasy thanks to the compact size of this wonderful city.
An Exciting Nightlife Scene
Valencia's iconic clubs are legendary among partygoers looking for an unforgettable night out – plus there are plenty of great cafes, bars and restaurants as well! Whether you're into craft beer or want to try some local Sangria, you'll always find something interesting going on whenever the sun goes down!
Great Mental Health Facilities
Taking care of yourself mentally while living abroad can be tricky –– but thankfully Valencia has world-class mental health facilities available should you ever need some extra support. From private psychologists who specialize in expat issues to free counseling sessions provided by local NGOs –– there's no shortage of help available when needed!
A Rich Cultural Heritage
From stunning gothic architecture that dates back centuries, gorgeous museums & galleries brimming with works from world-renowned artists as well as traditional folkloric festivals every summer – Valencia boasts an incredible cultural heritage unlike anywhere else in Spain (or even Europe!).
Healthy Mediterranean Cuisine
Valentia's cuisine draws heavily on traditional Mediterranean foods such as fresh seafood, olive oil & vegetables which make up some of the most delicious dishes found anywhere in Europe! Eating healthy has never been easier when living here thanks to these wonderful gastronomic specialties found all over town!
Additionally, Valencia is known around the world as the birthplace of paella – a dish made from rice, vegetables, and seafood that's sure to tantalize the taste buds of any digital nomad!
Plentiful Co-Working Spaces
If working remotely sounds like your thing, then look no further than Valencia; There are numerous co-working spaces scattered throughout the city offering cheap & cheerful workspaces with reliable internet connection speeds where digital entrepreneurs can come together collaborate & share ideas with like minded individuals!
A Community Feel & Plenty Of Expats Around
An increasing number of expats now call this sunny Spanish city their home, so if feeling part of the community is important to you, then there's plenty of opportunity to do just that here too! Get involved in local activities like language classes or join Meetup groups organized around specific topics. – whatever your interests may be, there'll surely be many fellow expats ready to join along too!
Friendly Locals Who Are Always Ready To Help Out
Last (but certainly not least), locals here in Valencia are often friendly & welcoming towards foreigners who move here, so if ever you need some advice or help with anything, don't hesitate to stop someone and ask; chances are they won't mind lending a hand or offering assistance wherever possible.
---
Valencia has something for every type of traveler looking to live remotely abroad; whether it's sunshine, strong café con leche culture, rich history, excellent nightlife, friendly locals, or an abundance of co-working spaces – this beautiful Spanish city offers something for everyone all while being completely budget friendly to boot!